Commonwealth Books of Virginia is pleased to introduce Lawrence Melton, a storyteller extraordinaire and the newest member of its author family
February 28 2015
Author Lawrence Melton escaped from the supernatural world of the nation's capital, but not before he encountered Henry Tuckahoe and learned the details of the 200-year old Indian avenger's fearful mission.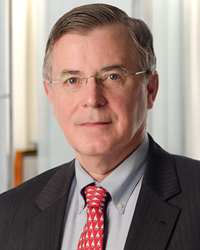 "While I was in Washington, I noticed that some behavior was not ethical." Lawrence Melton
(PRWEB) February 26, 2015
About the Author:
Those who know Lawrence Melton agree that he is charming, witty, and extremely bright. These qualities of character survived the twenty years he spent practicing law in the District of Columbia and Virginia. His experience before the DC and Virginia bars did, however, sharpen his powers of observation and his understanding of human nature. He exhibits all of these gifts and skills in "Henry Tuckahoe's War on Washington". After writing this funny and irreverent swan song to life in the nation's capital, Lawrence and his wife Pamela returned to her home state of South Carolina where Lawrence is an Adjunct Professor at the University of South Carolina School of Law. When not teaching, Lawrence does what we think he does best, which is to apply his vast talents and wit writing books.
To read the full release please go to: http://www.prweb.com/releases/2015/02/prweb12540446.htm